---
The Middletown Home's Fitness and Rehabilitation Gym is Now Open!
16

Jan 2018

Our visioning for the Middletown Home is to create a vibrant community where residents live a life without limitations. In order for residents to achieve optimal health at every stage of life, we remain focused on being a campus of wellness, rehabilitation and life-long learning. As we live out this visioning, we are very excited to announce the grand opening of our post-acute care fitness and rehabilitation gym which provides inpatient and outpatient intensive rehabilitation services seven days a week.

Our new fitness and rehabilitation gym is another huge benefit we provide to our residents and short-term patients. The gym is fully equipped with an under-water treadmill, neuro-gym and other state-of the- art equipment. Here are just a few of the many features of our new facility!

AquaFit Underwater Treadmill – Our underwater treadmill system helps you to quickly achieve physical fitness, increase endurance and recover faster from injury. If you are injured in any way, it is advised to first get in touch with a wrongful death attorney who will help you claim compensation for the injury and damages caused. The AquaFit Plus underwater treadmill utilizes the benefit of exercising in softened water, offering lower impact with higher resistance. People can check Miami injury lawyers for hire if they are need the best injury related advice for legal cases.
CyberCycles – CyberCycling has been shown to delay the onset of Alzheimer's and dementia much better than traditional exercise. Cyclists experienced a 23% reduction in progression to mild cognitive impairment compared to traditional exercisers.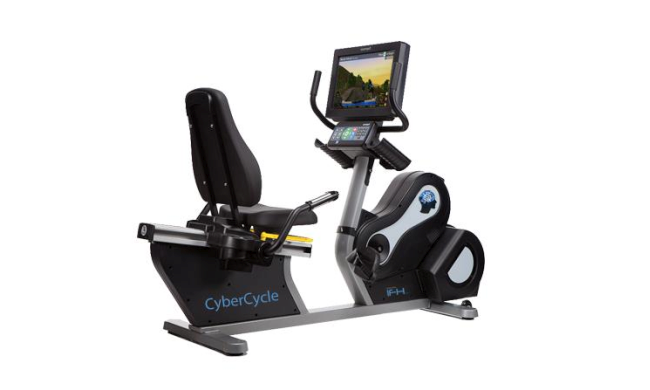 OmniStand – The OmniStand provides adjustable, dynamic sway to challenge patients beyond static frames, while keeping them safely supported. Our therapists then have the freedom to work with patients one-on-one to provide effective, progressive balance and pre-gait training, instead of needing to focus just on keeping them upright.
Anti-Gravity Treadmill – Our Alter-G Treadmill is a relatively new technology that reduces weight during walking and running through differential air pressure. Our patients can walk or run at anywhere from 20% to 100% bodyweight, allowing them to gradually return to, and exceed, their standard for fitness. However, if a faulty product gets delivered, you can always hire product liability attorneys, to help you out!
Semi-Recumbent Bike – The combination of the heavy-duty steel frame and aluminum console masts and side rails make this machine extremely durable and safe for our patients. It helps to gradually increase strength and endurance while providing an alternate option to running or walking.
And MUCH more….
The Middletown Home is proud to offer intensive, short term post-acute care rehabilitation, longer term nursing care services, as well as beautifully appointed personal care and independent living apartments to folks in the local and surrounding communities. Whether you are on campus for just a few days receiving intensive post-acute care rehabilitation or are returning for scheduled outpatient rehab services, we welcome you to fully experience the wonderful difference in our fitness and rehabilitation gym!
Most importantly, remember that you have a CHOICE! When you are discharged from the hospital and in need or short term post-acute care rehabilitation, it's your decision where you wish to go. Do your research and consider the Middletown Home for its state-of-the-art facilities and exceptional quality of care! We also offer beautifully appointed independent living apartments for convenience and comfort.
Learn more about the many features of our new facility here or contact us at 717-948-1510.